Groups - Motor de combustión interna
Explique cómo funciona esto, pero en español, por favor.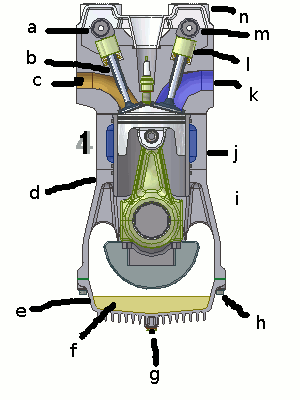 Por favor, dé nombres para las partes.
Name the parts.
Cuéntanos lo que hacen.
Tell what they do.
¿Qué significan los números?
What do the numbers mean?
Algunas herramientas para ayudarte(Some tools to help you):
Un diccionario de términos de automoción.
Dictionary of Automotive terms
Tags: motor ,
in the Group Del Mundo Mecánico .
Comments (10)
please login.
Comments Policy
Allowed comments do not necessarily represent the views of SpanishPod.com. We also reserve the right to reject personal attacks, false/unsubstantiated allegations, spamming of any kind, and comments that include vulgar language or libelous statements.
New lesson idea? Please let us know at spanishpod@praxislanguage.com.